Meet Our Founder, Allan Kramer, Ph.D.
Dr. Allan Kramer, PhD was born and raised on a farm in the small northwest Iowa town of Ireton.
He attended Western Christian High School and went on to attend Dordt College in nearby Sioux Center, IA where he earned his degree in chemistry and math. From there, Dr. Kramer attended Kansas State University where he earned his degree in Organic Chemistry.
At this time, the US was involved in the Vietnam war, and Dr. Kramer joined the army as an officer. Recognizing his training as a scientist, the army had him moved to the Night Vision Laboratory in Virginia. While there, he helped to develop the night vision camera technology that is still in use today. During this time, he also graduated from American University with a PhD in Biochemistry. His research helped to discover the protein that is used by the body to sense heat.
After graduation, Dr. Kramer began work at the National Institute of Mental Health as a research scientist. There he conducted research on the causes of and potential treatments for Multiple Sclerosis and published seven scientific articles on his research that lead to today's treatments for Multiple Sclerosis.
Dr. Kramer then returned back to Northwest Iowa to help out on the family farm during the farm crisis. Soon after returning, he began working for Noble Labs in Sioux Center, IA as Director of New Product Development.  His work also allowed for the success of the company in producing swine vaccines for the agricultural sector.  Additionally, there were projects related to Chondroitin Sulfate and hormone isolation, both which allowed him to form Sioux Biochemical.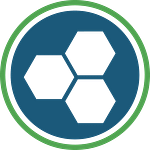 Starting Sioux Biochemical
In 1995, Dr. Kramer left Noble Labs to start Sioux Biochemical, Inc. The company began work isolating proteins for research and developed a new production method for Chondroitin Sulfate.
In time, a sister company was formed (Sioux Pharm) that became the largest producer of Chondroitin Sulfate in the United States. Sioux Pharm was sold several years ago, but Dr. Kramer held on to Sioux Biochemical Inc. in order to further pursue his love of science and research.
Native
Type 2
Collagen Supplements – SBEDGE®
Today Sioux Biochemical Inc. does business under the registered name of SBEDGE® and provides top quality Type 2 Collagen Supplements to promote joint and cartilage health and can also promote gut, skin, heart and lung health when taken orally.